Chula Vista Endodontists
Welcome to Eastlake Endodontics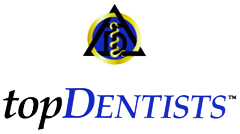 Our mission is to provide outstanding endodontic care to our patients in a comfortable, tranquil and state-of-the-art endodontic facility. We treat our patients as we would treat our family members. We always strive to offer high quality service in a friendly and caring atmosphere. Inspired by our vision of what a dental office should be, we have made our endodontic practice the destination of choice for those who simply want the best! Both of our endodontists have been named Top Dentists in the San Diego area.
What is an Endodontist
Endodontists are dentists who specialize in maintaining teeth through endodontic therapy procedures, involving the soft inner tissue of the teeth, called the pulp. The word "endodontic" comes from "endo" meaning inside and "odont" meaning tooth. Like many medical terms, it's Greek. All dentists are trained in diagnosis and endodontic therapy, however, some teeth can be especially difficult to diagnose and treat. That's why you may have been referred to an endodontic specialist.
In addition to dental school, endodontists receive two or more years of advanced education in this kind of treatment. They study root canal techniques and procedures in greater depth, for diagnosis and treatment of more difficult cases. For this reason, many dentists choose to refer their patients to endodontists.

Contact Eastlake Endodontics
Office Hours
Monday: 9:00 AM – 5:00 PM
Tuesday: 9:00 AM – 5:00 PM
Wednesday: 9:00 AM – 5:00 PM
Thursday: 9:00 AM – 5:00 PM
Friday: 9:00 AM – 5:00 PM
Map & Directions